The culture and style of Knoxville, Nashville Knoxville, and Memphis have spread across the entire United States not only in the Tennessee state. Whether you are any state of the country or any city of the Tennessee state, you can able to provide your clients with the best range of services after graduating and getting your cosmetologist license. It is no matter which program or cosmatology schools you choose, but Tennessee schools are definitely the most suitable options to make sure that you will surely learn all the classic Tennessee and latest trends in styling and cutting. Additionally, the average fees in these schools are also only affordable as compared to the schools in other US states.
Top schools to learn cosmetology: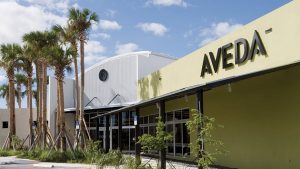 Here is a complete list of beauty schools in Tennessee to learn cosmetology in order to set your career in this field and they are includes,
Aveda Institute – It is the most popular and well known cosmetology institute in Nashville. This institute is best known for its cutting system and organic, natural products in order to learn the cosmetology program to the students. The entire fee will only minimum and the total program length would be 13 months. For reaching the individual goals of the students, you can also customize this program as per your needs.
Mister Wayne's School of Unisex hair design – This tennessee cosmetology school is located in Cookeville and it is using only the top end brands like OPI and Redken. This special hair design school always strives to provide the best learning experience to the students by completely teaching the latest tricks and techniques in the hair styling.
Nashville Barber and Style Academy – This school is actually located in the Nashville and it will teach the entire hair styling and beauty classes just within 7 months. It actually provides you the proper training in order to become the successful cosmetologist in your career.
Paul Mitchell School – It is the popular knoxville school of beauty which will take 12 months to complete this program. The staffs in this beauty school will provide the friendly and artistic culture to the cosmetology students along with the latest tips & tricks of the Paul Mitchell cutting system. At the same time, they will also teach them important business training in the latest beautiful facility.
Tennessee Academy of cosmetology – This is one of the best hair schools in textbooks taking 13 months to complete the hairstyle training program. The tuition fee is also only affordable as compared to some other Memphis based beauty schools. Here, the students will be taught through the textbooks, videos and also the hands-on instructions.


Conclusion:
The teachers in all these beauty schools will teach the significant tools and procedures necessary to become the successful cosmetologist to set your career. When you want to become a cosmetologist, you can choose any one of these schools as the best choice for you.